CFA piling rigs, also known as Continuous Flight Augers, are used as a means of piling. The stemmed auger is screwed into the ground until it has reached its desired depth, and concrete is then pumped down the hollow stem auger, filling it with concrete. This makes CFA rigs an incredibly efficient piling machine.
Continuous flight auger piles are drilled and concreted in one continuous process enabling a much faster installation time than for bored piles. Support is placed into the wet concrete after casting, enabling the pile to resist the full range of structural loading. CFA piles are suitable for the majority of construction projects as they provide both load-bearing capability and excavation support. This type of rig is perfect for projects that are susceptible to noise or vibration as well as environmentally sensitive sites. A couple of factors which may change the load-bearing capacity of CFA piles are the sophistication of the equipment used and the experience of the operators.
CFA Piles are mostly required to provide structural support, provide earth retention, prevent landslides or protect existing buildings. They are also used for infrastructure projects such as tunnelling, road or bridge construction as well as flood protection.
---
Advantages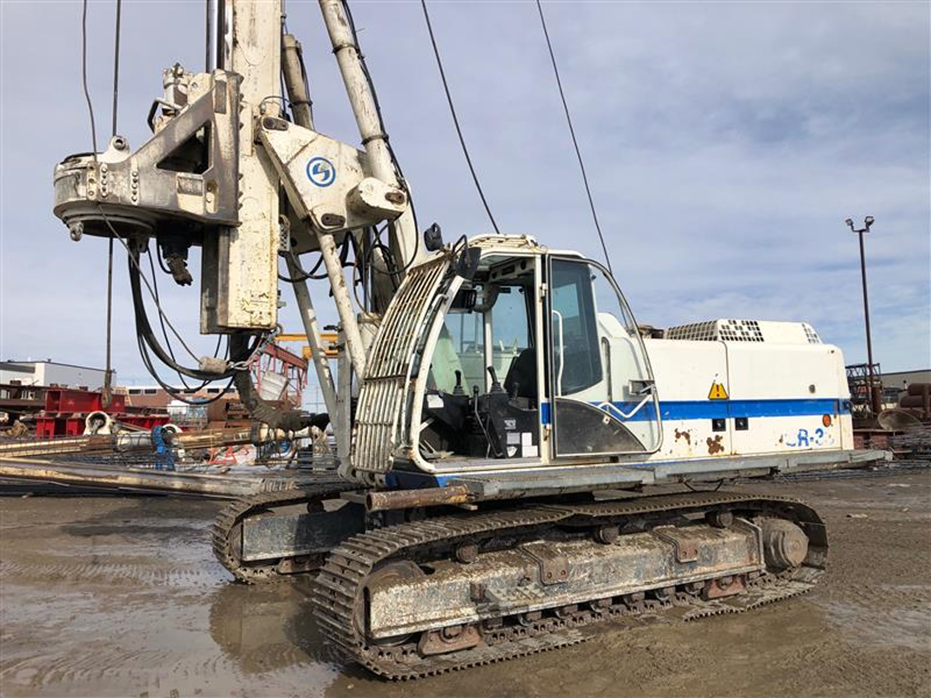 Minimal disturbance – so limited risk of damage to adjacent structures.
No casing is required.
Suitable for all soil types.
Ideal for retaining walls.
Speed of installation.
Resists compressive, uplift, and lateral loads.
A cost-efficient foundation solution.
Can achieve pile depths up to 32m and with various diameters of 300mm to 1000mm+.
No vibration and low noise level so ideal in built-up areas with weak soil conditions and high levels of groundwater.
---
Disadvantages
When using them on a small scale they are not very economical.
They are not recommended for alternating hard and soft ground layers or changing strata.
There is a limited capacity for bending moments or lateral and tension forces.
---
History
CFA piles were introduced to the UK in the 1960s as a solution to the construction difficulties with conventional piling techniques, especially the need for temporary casings or slurry. It was then in the 1970s when Europe began using this method, and with this followed the invention of the first hydraulic piling rigs. However, it was actually in the USA in the 1940s when CFA piles were first developed. Today CFA piles are used across the globe, making their way into many construction markets.
---
We have a selection of CFA piling rigs available here at Omnia Machinery, which includes popular CFA piling rig manufacturers such as Soilmec, Casagrande and Junttan. Our expert team will make sure that you are able to find the right piling rig for your upcoming projects, and if you have any specifications for your project, please do not hesitate to get in contact with our experienced sourcing specialists who will help source the right machine for you.