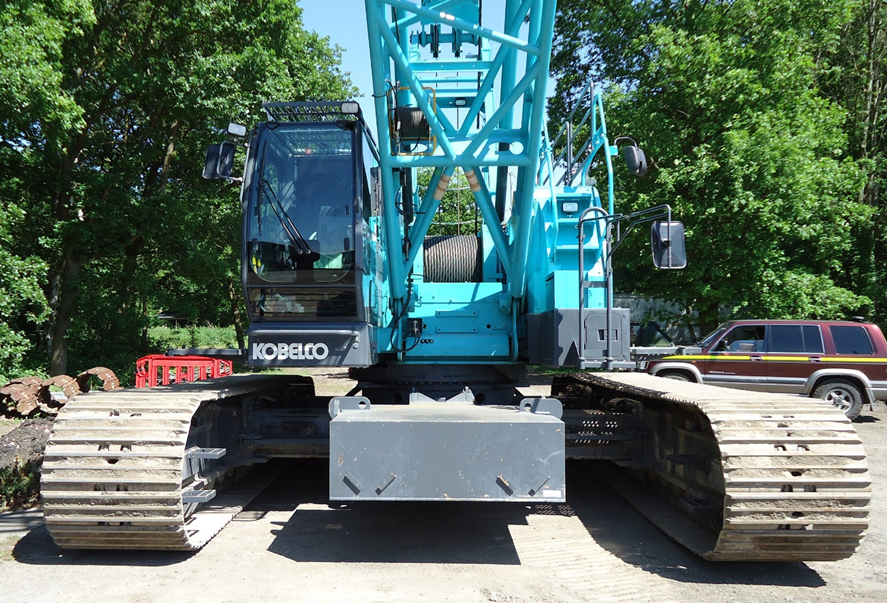 Crawler cranes are cranes seated on top of undercarriages complete with crawlers/tracks. They are a vital part of any heavy lifting work, particularly in large building construction projects such as moving building materials. What sets crawler cranes apart from the rest is their means of movement.
Due to their size, crawler cranes tend to be transported and assembled on-site, and their modular design gives them added flexibility to adapt to project-specific requirements. The weight of a crawler crane is distributed evenly on a tracked platform, which aids them when it comes to lifting more weight than wheeled cranes, and they can operate effectively on soft ground and uneven terrain.
Projects that crawler cranes are most suitable for are jobs that don't have level terrain to traverse on, long-term work, muddy conditions, and wind farm projects. They are becoming more and more common on universities, hospitals and areas that you can't necessarily just drive a rubber-tired machine on to do.
---
Advantages
Can handle rough terrain because of their treads rather than wheels.
Huge health and safety benefits due to a number of their features such as stability warning lambs, safety overload alarms and advanced computer safety aids, which help keep the crane from tipping.
There are a range of crawler cranes which are available in eco-friendly formats.
Crawler cranes can operate in confined spaces, they can achieve the most complicated works and lifts in some of the most complex areas.
---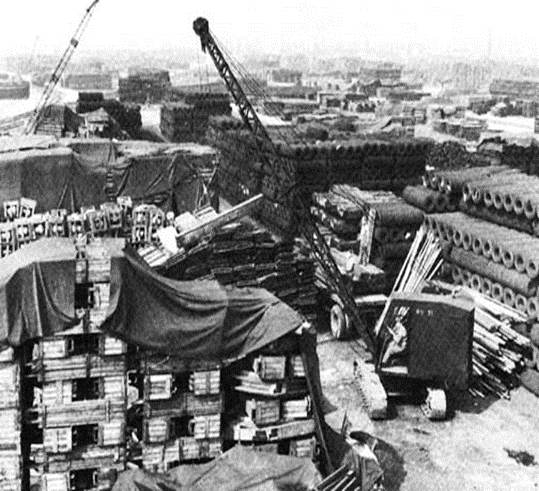 History
It was in 1911 when the first crawler crane was designed and manufactured by Bucyrus Company. Powered by a gasoline engine it was named Type 14. These machines have gone from having a lifting capacity of 100t in 1947 to now having the ability to lift over 3,000t. The crawler crane has become an essential part of the construction industry because it is undoubtedly the most powerful lifting unit. In the late 1910s and early 1920s, you would have needed to be a mechanical or steam engineer as well as having sufficient physical strength in order to be able to operate a crawler crane produced. There were many important modifications done in the years which followed which changed the crawler crane drastically to what we know it to be today. A couple of those developments include adaptability, telematics and self-assembly, which saved among many things time and money.
---
How to prevent accidents
Analyse and examine the construction site you will be operating on.
Make sure a safety plan is in place.
Have management overseeing crane operations.
Confirm all staff are trained as required for each task.
Train all staff in health and safety on site including crane operation safety.
Protect the surrounding areas by assembling a barricade.
Carry out regular maintenance and inspections on the machinery.
Keep staff focused on the job at hand.
---
At Omnia Machinery we pride ourselves in offering quality used cranes to suit a variety of jobs. We stock crawler, mobile and off-shore cranes that are ready to be shipped and put to work on your upcoming projects. Our range of used crawler cranes are available in a selection of different weights and boom lengths, ensuring they make short work of the hardest lifting projects. Depending on what capacity you require we will be able to help. We have a range of brands including Liebherr, Demag, Soilmec, Hitachi, among many more. Should you have any specialist requirements, please contact us and our knowledgeable team will be happy to help!