We are proud to showcase our new innovative app which we have created with our customers in mind. We wanted to make it as simple as possible for anyone who may be interested in buying or selling machinery. Our easy-to-use app has two sides depending on your requirements. Whether you are in the office, on-site or travelling our app is on hand and ready to use. It is free to download and will send you regular updates and news!


Download the Omnia Machinery App to:
● Gain access to hundreds of listings when on-site or travelling.
● Find information on all available machinery and make enquiries on any listing.
● Save machines to your account and monitor any changes.
● Request to sell machinery through the Omnia Machinery app.
● Select the route you wish to take when you buy or sell machinery.
● Share machinery with your contacts via a number of platforms.
● Autosave your information to save time.
The app is available to download from the Apple Store and Google Play, or alternatively, visit www.omniamachinery.com.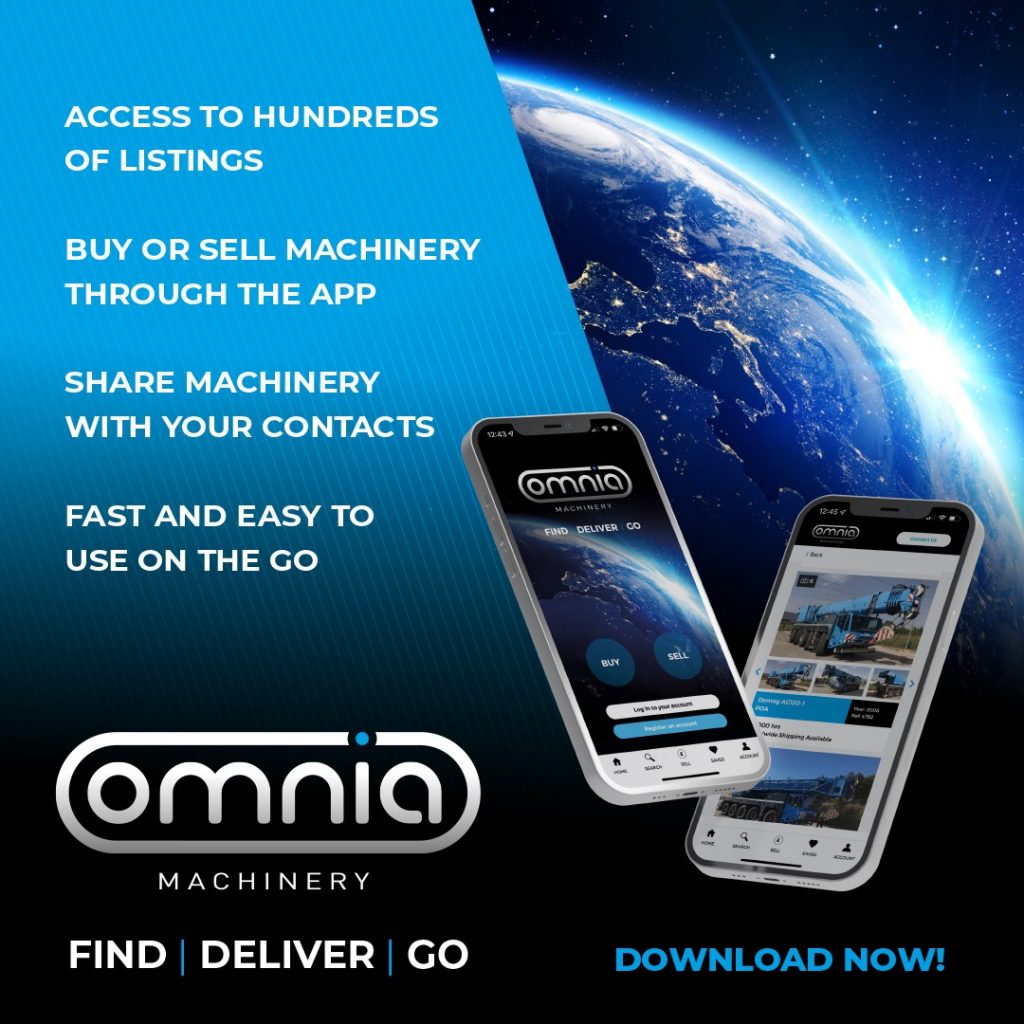 What device do I need?
You can download the app if you have an iOS (iPhone or iPad) or Android (Google, Samsung, LG, etc) device.
Is the app available worldwide?
Yes! The Omnia Machinery App is available in countries worldwide. If however, you are having issues accessing the app in your country, please contact us and we'll get back to you as soon as possible.
Download our app now from the Apple Store or Google Play.