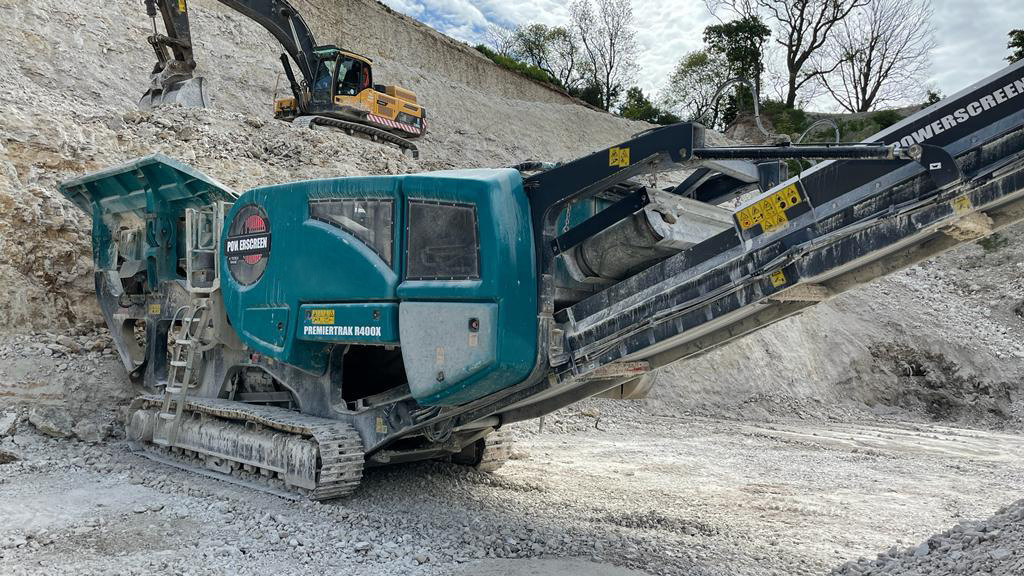 Jaw crushers are the archetypal crusher used for the dismantling of rock and stone; with a jaw crusher, you are able to crush all kinds of materials to various sizes depending on your requirements. The movable jaw applies pressure on the rock and pushes it against the stationary plate, the rocks then remain between the jaws until the material is small enough to pass through the space at the bottom of the jaws. There are two basic types of jaw crushers: single toggle and double toggle which are categorised by their jaw movement mechanism. With the single toggle jaw crusher, an eccentric shaft is on the top of the crusher. The shaft rotation and the toggle plate cause a compressive action. They operate best with dry to slightly wet material that is not sticky.
---
The First Jaw Crusher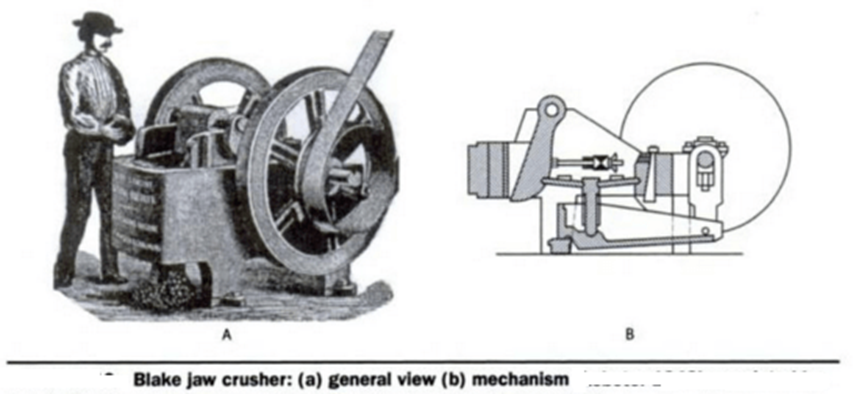 It was in 1851 when Eli Whitney Blake became inspired to build a rock-crushing device. The town he lived in had planned to build a two-mile-long road which required a lot of aggregate. At the time, the only method of producing aggregate was by hammering stone. And as Blake had a background in engineering, he decided to give it a shot. In 1958 he patented the first successful mechanical rock breaker and labelled it the "Blake Jaw Crusher". Today all large, heavy-duty jaw crushers that we use are built around this prototype.
Jaw crushers are an essential piece of equipment in all mining and ore industries. These machines mine engineers to crush and compact large pieces of hard material in a safe and efficient manner. If you want superior operating efficiency in reducing large rocks, then a jaw crusher is your machine for you.
---
3 Main Advantages of Jaw crushers
Cost-efficient compared to other crushers.
These specific pieces of equipment are considered less costly compared to other stone crushers. They are designed to provide high performance while the main components such as frame, swing jaw and bearings are protected.
The jaw crusher's lubrication system has an exceptional performance because of its simple structure any broken parts can be easily replaced. It spends less energy compared to any other crusher and the less noise and less dust, make jaw crushers environmentally friendlily machines.
The crushing system is designed to fit materials of various sizes and types. The required size of the material can be achieved simply by controlling the size of the opening.
---
Here at Omnia Machinery, you will discover a huge range of brands among our used jaw crushers, including Terex Finlay, Sandvik, Metso, McCloskey, Kleemann and many more. As it is the primary machine for crushing rock, jaw crushers are a highly sought-after type of quarry machinery, at Omnia Machinery we are able to have a machine fully checked and delivered to you safely and securely.