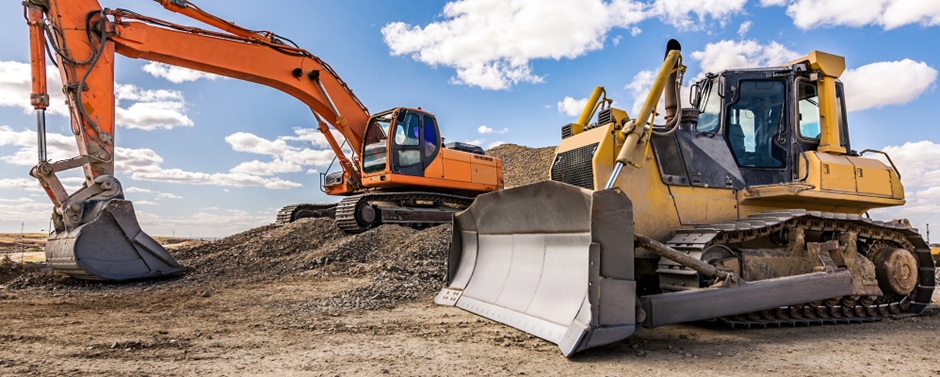 More often than not, the reward of buying second-hand used machinery is far greater than the risk. However, it is important that you know of the risks involved with buying used equipment. Purchasing used will save you money, and as long as you do your due diligence, the risks can be avoided. Omnia is your go-to for purchasing used equipment. In this blog, we will give you a couple of simple tips, which can help you get the most out of your money!
---
Purchase from a trusted seller
When you have found the equipment you require for your upcoming project, you will need to confirm that the seller is legitimate and reputable. So, do your research! You can usually find all you need to know online, such as online reviews, previous shipments and a lot of other reputable information which will help you build an idea of the company. When doing your research if you find a lot of evidence that paints the company you're dealing with in a good light and has a lot of customers, that's a great sign. If you cannot find any on the website, any reputable company will be happy for you to give them a call and ask if they have the contact information for their recent customers.
---
Check the previous ownership
You must make sure the second-hand machinery you're purchasing isn't stolen. It is crucial you ensure the seller is the legal owner or has the authority to sell it. When you buy from a private seller, be sure to request to see the original invoice and match the name on the invoice to the seller's name. You could ask for the PIN number, and through the local police station or IRON check, confirm the machine wasn't stolen.
---
Make sure there is a clean title
Equipment cannot be transferred if the former owner has not paid it off in full. The best way to clear this up is if the title has the information of the bank or financing organization. If you purchase equipment that has not been completely paid for, you may have to surrender your ownership of the machinery.
---
Inspect the equipment
Know your stuff! When it comes to inspecting construction machinery you really need to know what to look out for. If you don't have extensive heavy machinery knowledge, then it's best to have a qualified mechanic or experienced operator carry out the inspection on your behalf. It is crucial that you check the condition of the machinery and familiarize yourself with how the equipment should look at each stage of its lifespan. Also, another very important step is to check the maintenance and service records, you can find a lot of valuable information here. Ideally, if you can, try before you buy! Test the equipment after inspecting it, you can get a real feel for how it works and what its capabilities are.
---
Have a payment trail
Keep your paper trail, receipts, invoices, and other such documents. Where possible try to avoid using cash, there is no way to track this transaction and no evidence of the payment having ever been made. This helps if you receive the equipment and it is not as it said it was, this could be that the machinery is not as the ad described. Or it could be, if you never receive the equipment, you'll be able to get a full refund as long as you ensure you have proof of purchase.
---
Purchase with Omnia Machinery
At Omnia Machinery we are industry experts in used construction equipment and a trusted machinery trader. We stock a wide variety of quality used construction equipment to suit many different jobs such as cranes, road equipment, quarry, earthmoving, piling, drilling, and underground mining. We provide our customers with all information and pictures with their quotation before any sale is agreed upon. From inspections to shipping, we are here to support you through every step of the transaction and keep you informed throughout the whole process enabling you to purchase in confidence. Contact us today with your machinery requirements. Buying used doesn't have to be risky and at Omnia, we are dedicated to making the transaction as smooth as possible!