Heavy machinery has been appearing in the movies for years, the first appearance of construction equipment dates back to 1927 in the silent film entitled Man Power. The movie featured a Holt-Caterpillar tractor. This tractor had quite the starring role as it helps its co-star get around delivering a cargo of dynamite and to rescue the leading lady. Then there are vehicles that excel glossy actors by becoming the superstar of the movie. There are a number of memorable moments when construction machinery is involved in many of our favorite films. What's your favorite movie? Does it feature any interesting pieces of equipment?
---
James Bond Franchise
Did you spot the earth-moving machinery in Casino Royale, in 2006? it was the New Holland W190 wheel loader. It appears when James Bond is in hot pursuit of a villain and urgently requires help. It was no task for the loader as it demolishes the fence and clears a path ready for the chase.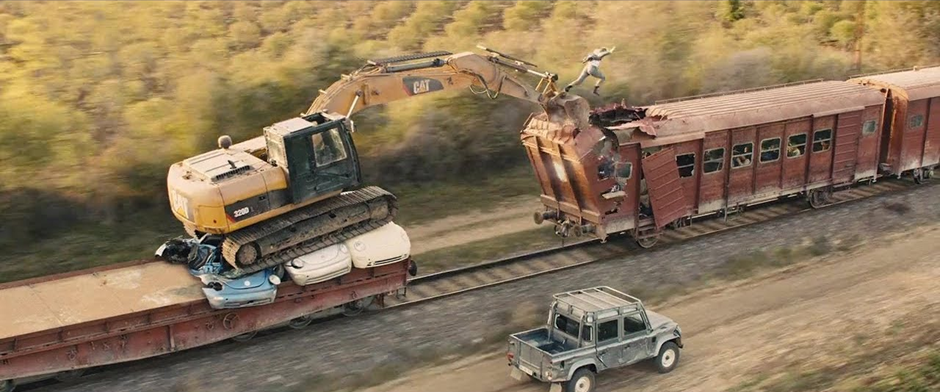 We again see James Bond in action in 2012 when he was impressively driving a Caterpillar 320 DL excavator while on top of a train and over cars in the film Skyfall.
We have known since 1999 that Bond was fond of Caterpillar, as their machinery also served as extras in the film The World is Not Enough.
---
Alien
We all know Alien, the sci-fi classic, but did you know a fleet of more than 20 JCB machines played a starring role in the 2017 Alien: Covenant? JCB skid steers loaders, Loadall telescopic handlers, and JS excavators can be spotted throughout, which is one of the highest-profile film projects in JCB's history, involving approximately $1.3 million worth of machines.
---
Terminator 3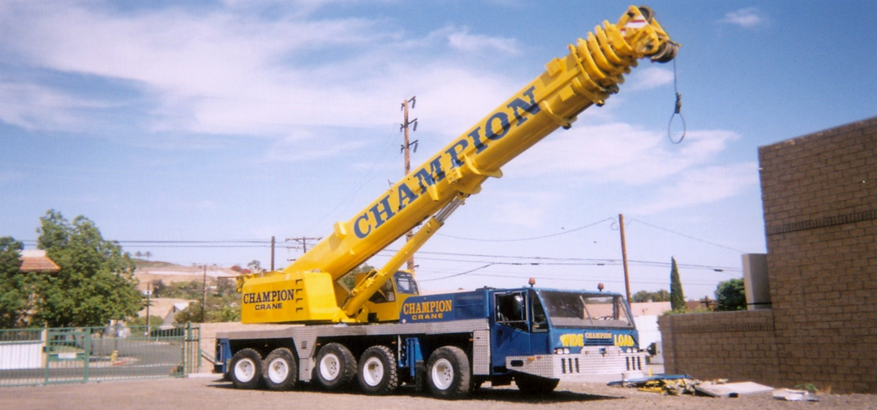 It was Terminator III – Rise of the Machines, which featured an incredible chase scene involving a Demag crane which was in fact supplied by Champion Crane of Hollywood, CA. In the exciting chase scene, the evil robot T-X drives off in the 165t Demag AC 395, causing damage and destruction as she smashes into traffic, buildings, and much more.
---
Mr and Mrs Smith
Another crane that had its moment in the movies was the Manitowoc 999, which can be spotted on Brad Pits' desk at the beginning of the film MR and Mrs Smith.
---
Transformers Franchise
Not all movie stars are flesh and blood, Transformers portrayed this amazingly as they brought construction equipment to life. A number of these machines were based on:
Hightower is a Kobelco CK2500 crawler truss crane
Long Haul is a Caterpillar 773B dump truck
Overload is a Komatsu HD465-7 articulated dump truck
Rampage is a Caterpillar D9 bulldozer
Scavenger is a Terex O&K RH 400 mining excavator
Scrapmetal is a Volvo EC700C crawler excavator with a Stanley UP 45SV universal processor attachment
Scrapper is a Caterpillar 992G scoop loader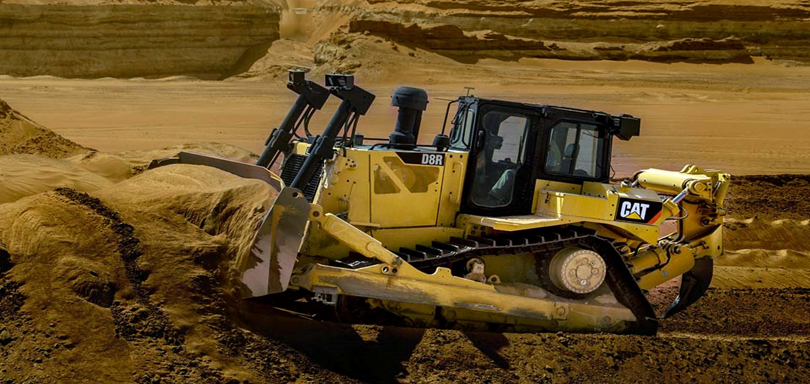 ---
---
The Hitchhiker's Guide to the Galaxy
Another film featuring JCB is The Hitchhiker's Guide to the Galaxy. In the intergalactic blockbuster, the stars of the opening scenes are none other than JCB's famous yellow excavators. They star alongside a number of familiar faces, including Martin Freeman, Bill Nighy, and Mos Def.
---
At Omnia Machinery we are industry experts in used construction equipment and a trusted machinery trader. We stock a wide variety of quality used construction equipment to suit many different jobs such as cranes, road equipment, quarry, earthmoving, piling, drilling, and underground mining. We provide our customers with all information and pictures with their quotation before any sale is agreed upon. From inspections to shipping, we are here to support you through every step of the transaction and keep you informed throughout the whole process enabling you to purchase in confidence. Contact us today with your machinery requirements.