Around 3,200 exhibitors from 60 countries and more than 495,000 visitors from over 200 countries traveled to Munich for Bauma, one of the largest trade fairs for the construction industry. It is the world's most important meeting point for our industry. This year's week-long event, and was the 33rd edition. Which took place from 24 to 30 October in Munich, at the New Munich Trade Fair, a space of 614,000 m2 which is the largest exhibition space in the world.
The Liebherr stand was the easiest to spot as it was the largest single structure on the outdoor grounds. Their stand was phenomenal and displayed a range of exceptional pieces of equipment. Liebherr showcased six new products from the piling, drilling, and lifting segments, which included the LRH 100.1 and LRH 200 piling rigs.
---
Another must-see was the Komatsu Mining PC4000E electric face shovel demonstration, the area was filled all day every day with onlookers keen to see the company show off their latest innovations.
---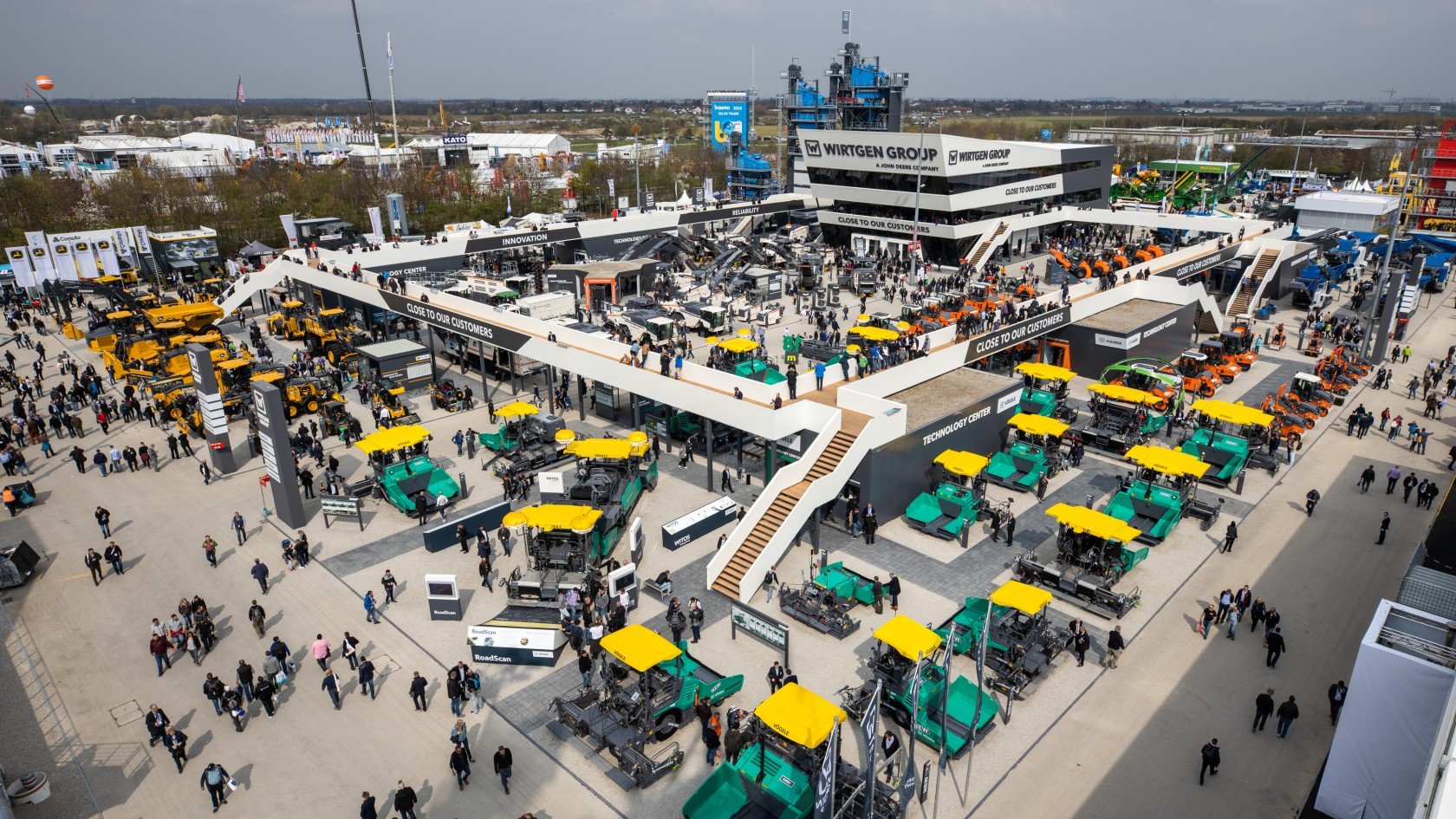 Wirtgen Group's stand exceeded expectations with 97 exhibits — including 37 world premieres — and
separate exhibitions showcasing digital system solutions and innovative contributions to sustainability, the company group presented a broad range of ground-breaking solutions for the road construction industry. Wirtgen's impressive 13,000 m2 of stand space was second only to Liebherr. Wirtgen displayed many amazing machines but among these was the very impressive KMA 240i cold recycling mixing plant, which makes it possible to produce high-quality mixes from recycled construction materials.
---
The team at Omnia met with a range of wonderful people from across the globe. We appreciate anyone who took the time to sit down and talk with us.
The next Bauma will take place in April 2025 across seven days, we hope to see you there!