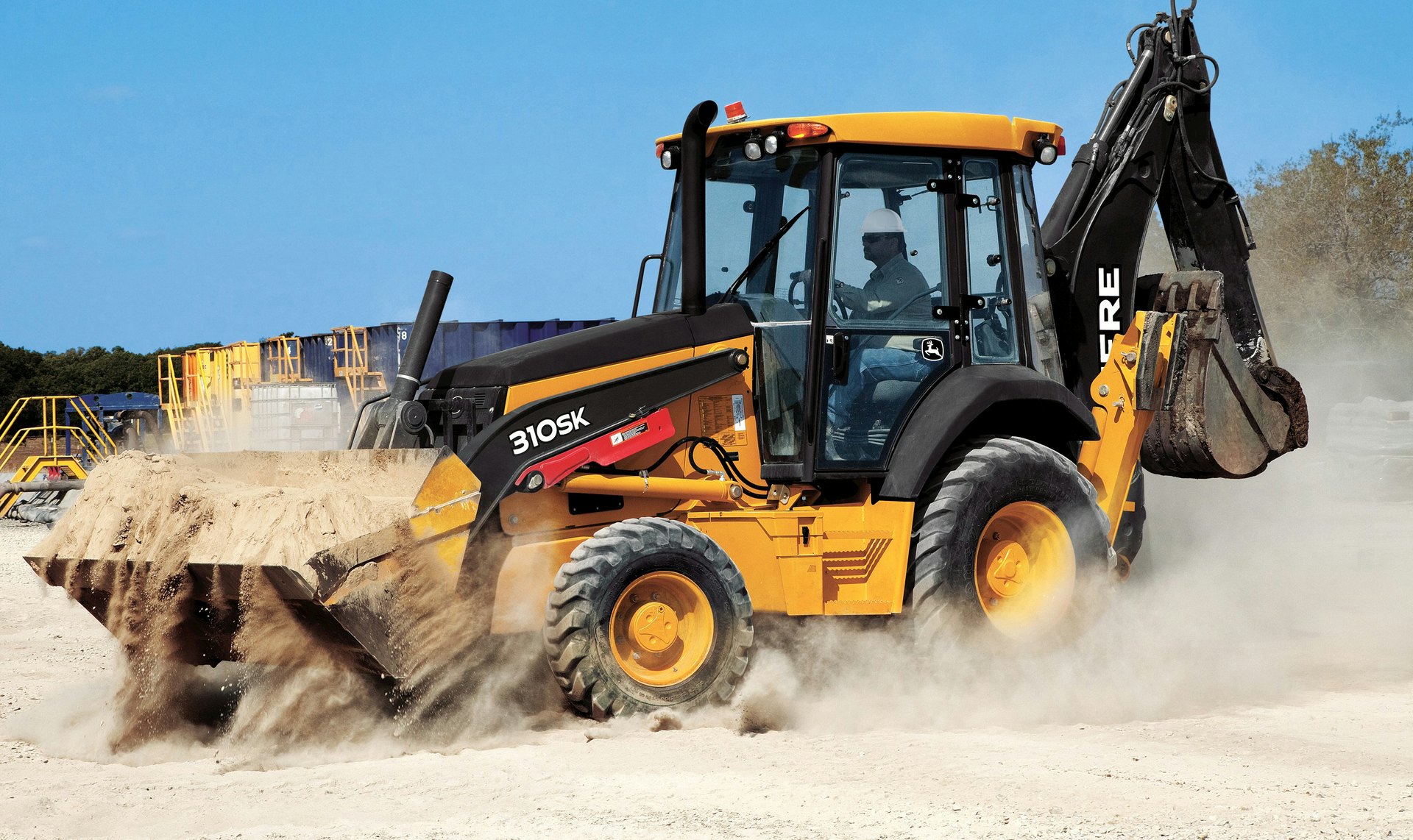 Within your construction project, one of the first and highly important tasks to complete is that the land you have chosen needs to be cleared. This may be as little as digging holes, removing obstacles that are in the way, or it could be grading a level surface. The advances in construction machinery have made carrying out such tasks a lot easier and efficient.  We are trusted machinery dealers at Omnia Machinery, so we, therefore, understand how important your equipment is and how crucial getting tasks done quickly and efficiently is. So, we have collated a list to explain which is best for clearing land on your project site.
Bulldozers
Bulldozers are powerful tracked machines. The tracks give them an excellent hold on the ground and allow the machines to be mobile through rough terrain. Bulldozers are considered to be one of the strongest and most reliable pieces of equipment used in the construction industry. Their most common function is to push piles of earth and fine grading depending on the size of the dozer. The name was aptly given after hydraulic cylinders were added to provide power downforce instead of relying entirely on the weight of the blade. It was James Cummings and J. Earl Mcleod who invented the first-ever bulldozers in 1923 in Kansas. They attached a blade to the front of a tractor which was then patented as "attachment for Tractors" in 1925.
Excavators
Excavators are available in both wheeled or tracked and your choice is dependent on the terrain. Excavators have many functions including the digging of trenches, holes and foundations, material handling, demolition, rough grading, heavy lifting and pipe installation, brush cutting with hydraulic attachments, mining and river dredging. Excavators are available in a range of sizes and can weigh up to 180,000 lbs, and there are a variety of attachments that can take the place of the digging bucket which makes it suitable for a number of jobs. The first-ever excavator to use hydraulic technology was built in England in 1882 by Sir W. G. Armstrong & and was used on the Hull Docks.
Skid steers
Found on most job sites a skid steer also known as a "Bobcat" this piece of equipment was originally designed for a successful turkey farmer who needed a small, lightweight and agile machine for cleaning out his barns It was the Keller brothers who invented the machine that has become so prevalent in construction today. This piece of machinery is available with a track or wheels and is primarily used for digging. Skid steers have a range of attachments which make them very versatile and perfect for a number of tasks.
Backhoe Loaders
Backhoe loaders are used for the moving of earth materials and can be fitted with a loader shovel or a front-facing bucket and rear backhoe. Backhoe diggers are considered medium-sized examples of construction equipment, but they are often used for smaller jobs due to their ability to perform just as well in smaller spaces. This piece of machinery can be used as two devices, a backhoe for digging and a front bucket for loading. In 1947 Horton, Vaino J. Holopainen and Roy E. Handy Jr. invented the first backhoe swing frame while experimenting with a hydraulic digging device they had created for the rear of a tractor.
---
At Omnia Machinery, all of our heavy plant machinery is inspected before being prepared for shipment enabling you to buy in confidence. Should you have any used machinery requirements for your upcoming projects, please do not hesitate to contact us! Alternatively, you can browse our extensive selection of quality used plant machinery here.