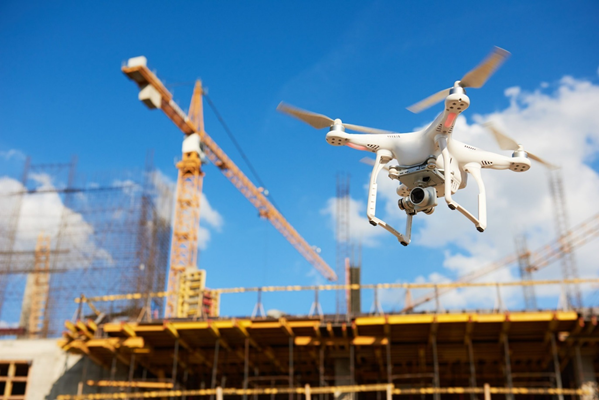 The digital landscape is developing at an alarming rate and impressive innovation is changing the way we live our everyday lives. The pressure placed on organisations means they must question not if but when they are to adapt their workspace and how they plan to do this. Failure to do so may leave your business at risk and give your competitors an advantage. Although the construction industry may not be at the forefront of your mind when speaking about innovative technology, there are a wide variety of great technology tools available which can help to increase safety, improve productivity, and enhance organisation. Now more than ever everyone must try to be more environmentally conscious and this has meant that the construction sector is constantly looking for new ways to operate sustainably and technology can be a great step in the right direction to achieve help this. For your company to keep a competitive edge you must adjust and incorporate new strategies to keep you one step ahead. 
---
Drones
A very exciting concept introduced into the construction industry is the use of drones, they are great when it comes to identifying dangerous areas allowing you to improve site safety. They are often used to map out construction sites and to carry out surveys of the location much more efficiently. Drones can be a lot more accurate than a crew and are cheaper than aerial imaging. Another amazing use of the device means you are able to inspect hard to reach places such as bridges or around tall buildings much more safely. In line with improving sustainability, drones are able to deliver certain materials meaning reduced vehicle usage.
Data Collection Apps
Apps are becoming increasingly popular in construction due to the ease and portability of tablets and smartphones which allows for greater communication and the ability to work from anywhere. Data collection apps can help in several ways however, the biggest benefit to construction organisations is to gather data from the job site and it is often a faster and more accurate method.
Virtual Reality and Wearables
Virtual reality uses computer technology to create a simulated environment that places the user inside the simulation. This is used in the construction industry already by a number of organisations for many reasons such as: helping contractors to visualise project sites in full detail, identify possible problems, better understand budget needs, improve health and safety and many more. It allows for better planning and understanding of the project before it has begun from an office setting.
Artificial Intelligence
Artificial Intelligence is used to describe how machines can be trained to imitate human cognitive functions. In recent years, construction companies have increasingly started using AI to improve innovation and efficiency. Mundane but essential tasks have now been automated due to the use of AI. The implementation of this means scheduling tasks is simple, safety can be dramatically improved and site facilities can be kept safe and secure. One report forecasts the construction AI market will reach $4.5 billion by 2026.
3D Printing
3D printing is the technique that uses a device to create physical objects from digital models, it is ever more popular in the industry for its ability to build and test prototypes quickly. With the increased pressure on the industry to meet tight deadlines and budgets, 3D printing can help make this a lot easier. Using 3D printing you can build a home or building from the ground up in a matter of days. Which is a significantly improved timeframe in comparison to a conventional construction which usually can take months or years to fully construct a commercial building.
Building Information Modelling (BIM) Software
BIM is the process of creating and managing information digitally across a construction projects life cycle.  It not only helps users to understand design and engineering choices visually but it can also make it easier to weigh up different available options and layouts. Some of the many benefits of business information modelling software are that it can reduce costs, improve communication, produce higher quality results and many more.
---
At Omnia Machinery, all of our heavy plant machinery is inspected before being prepared for shipment enabling you to buy in confidence. Should you have any used machinery requirements for your upcoming projects, please do not hesitate to contact us! Alternatively, you can browse our extensive selection of quality used plant machinery here.