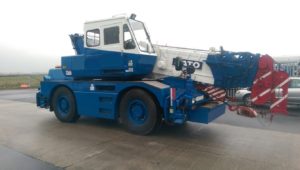 A large well established general contractor in the UK approached Omnia Machinery with a specific and rather urgent requirement for a 30-ton city crane. This would give our client the lifting capacity required as well as making it suitable for getting into those tighter spaces they need to operate in.
With a shortage of quality used city cranes available in the UK at that time we were able to procure a Kato KR-22H from Ireland. The most unique thing about this particular crane is it had been working at the Ashford Studios in County Wicklow on the popular television series Vikings. The crane had been used to get into tight spaces to provide various camera angles.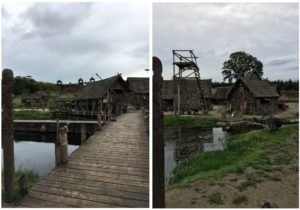 Following an inspection on set, the client was happy to proceed with the purchase. We took care of all transport into the UK as well as providing support to get the crane registered once it had arrived. The whole deal from enquiry to delivery took under two weeks allowing our client to get underway with their project in straight away.
As for the Kato KR-22H, he is said to be happy with his life away from fame and doing what he does best supporting a good company with their lifting requirements.