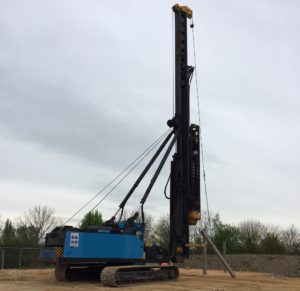 The Junttan PM20 piling rigs are regarded as one of the most efficient and cost-effective rigs used to provide foundation support and are suitable for a wide range of surface conditions.
.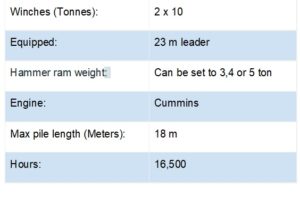 Technical Specification
The versatile Junttan PM20 is delivered fully equipped with the most advanced features to ensure the rig is ready to work straight away. With an easy set-up, it makes the piling process more efficient and hassle-free. They have been designed to produce minimal amounts of noise, vibration and fewer amounts of harmful emissions with the new Stage 5 engines. This makes Junttan more environmentally friendly than conventional diesel hammer and mechanical piling rigs. This allows the equipment to be used in places where older engines are prohibited.
---
Arie Hogendoorn Grondverzet BV
Location: Ouderkerk aan den Ijssel , Netherlands
Founded: 1978
With over 40 years of experience in the construction industry, including 10 years in pile driving, Hogendoorn is able to support clients in various locations 24 hours a day. This has helped them to grow considerably as they are able to arrange specialized services for their customers wherever and whenever they are needed.
---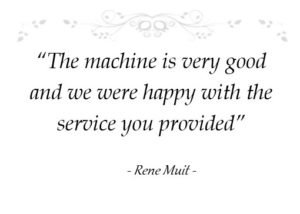 The Challenge
Rene Muit project planner at Hogendoorn approached Omnia in regards to their requirement to purchase a Junttan PM20. This had long been an aspiration for the owner to give them the opportunity to take on larger piling contracts as the PM20 is well renowned as versatile and efficient making it Hogendoorn's first choice. 
As a result of how popular and durable these rigs are, finding a good quality used one for sale in Europe is not always a simple task. Omnia was able to draw upon their extensive network of trusted suppliers to procure a quality rig within the UK and inside budget.
Following a successful inspection undertaken by two Hogendoorn mechanics, both parties reached an agreement and concluded the deal. Within three weeks of their initial enquiry, Hogendoorn had their new rig delivered to site ready for work.
---
See the piling rig in action below