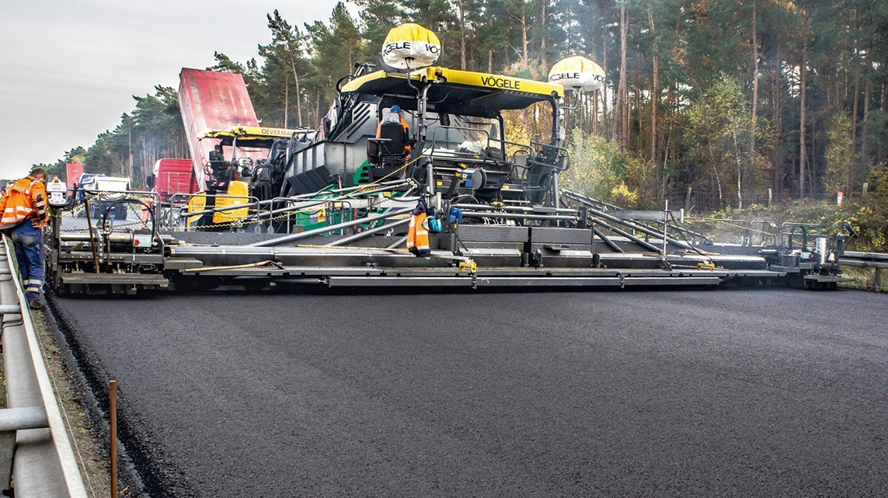 A paver (road paver finisher, asphalt finisher, road paving machine) is a piece of machinery which is used to lay asphalt concrete or cement onto roads, bridges, car parks and many other places. The paver sets the pace of any road construction project and it consists of multiple features that are used to build a good quality road. It lays the asphalt flat and provides minor compaction before it is compressed by a roller. Today paver machines come with hydraulic loading legs which extend to allow for easy loading and transport, as well as the ability to change widths quickly. There are a number of different kinds of pavers such as roller screed pavers, tracked pavers, wheeled pavers, hybrid offset pavers, and many more. The best roads in the world are constructed when this machine functions smoothly, delivers high quality and can be operated intuitively.
---
Bomag
BOMAG is the world market leader in compaction technology and manufacturer of machines for the compaction of soil, asphalt, and refuse. Stabilizers/Recyclers, milling machines and pavers are also among the different equipment they offer.
Key data:
Founded in 1957
More than 2,300 employees worldwide
250 products, numerous options
12 foreign subsidiaries
4 production sites in Alfonsine, Italy – Boppard, Germany – Changzhou, China – Ridgeway, USA
> 400 dealers and sales networks
History
In 1957 Karl Heinz Schwamborn founded BOMAG in Boppard, Germany. It was in this year he manufactured the world's first BW 60 double vibratory roller with an all-drum drive. And in just 13 years after this, the company was the leading supplier in the vibratory roller sector globally. Today BOMAG is a global market leader in compaction technology and manufactures soil, asphalt and refuse compaction equipment, as well as stabilizers and recyclers.
---
---
Vögele
Vögele is part of the Wirtgen Group, and Wirtgen Group is an internationally operating group of companies in the construction equipment industry. The headquarters for Vögele is located in Ludwigshafen and is said to be the most modern road paver production facility in the world. Did you know, that Vögele builds racetracks in Formula 1 quality, paves perfectly smooth runways at international airports and is in service on motorway job sites around the world, whether they involve new roads or rehabilitation projects.
Key data:
Founded in 1836
More than 9,000 employees worldwide
A large number of our own sales and service companies and a global dealer network
5 brand headquarters in Germany
3 local production facilities in: Brazil, China, India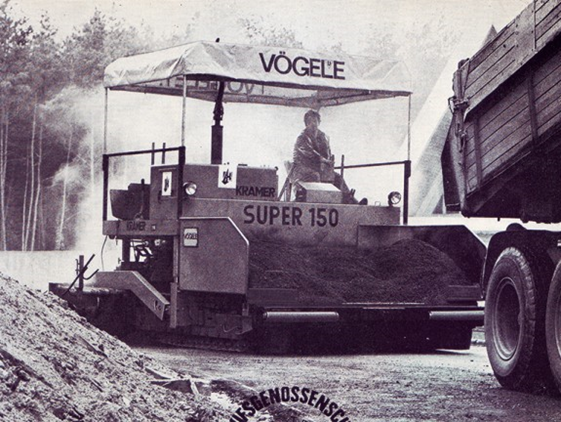 History
Founded by Joseph Vögele in 1836, the company started as a smithy and soon began to concentrate on products for the railways. Roads become needed as society grows increasingly motorized. As early as the 1920s, Vögele is manufacturing the first road paver and the first towed spreader. The company went on to become a specialist in the road construction industry and today is a market leader in pavers across the globe.
---
---
At Omnia Machinery we can appreciate both names and know they have different benefits to offer which is why we sell both among many other big names in road construction. We pride ourselves in offering quality used machinery to suit a variety of jobs.  Here at Omnia, we have a fantastic range of pavers in all sizes and weights to meet your requirements. We can supply both wheeled and tracked pavers in all size widths to suit your project.  As with all of our machines, our pavers are fully inspected before being prepared for shipment.