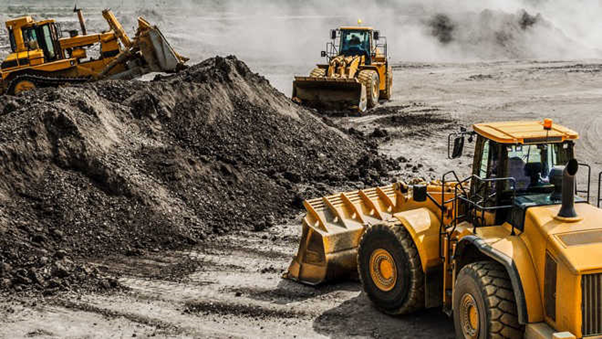 Machinery will be one of the most important investments you make for your business, therefore you need to be clear on what it is required for and what it is worth.  You need to consider several factors to truly know your best choice. One aspect to contemplate is the development of technology, as within machinery it changes rapidly. However, it is not always necessary for projects to have the newest model. Understanding what you want from the equipment will help you when deciding. We have also comprised pros and cons of buying new or used equipment, keeping these in mind will help you with the verdict when it comes to making this decision.
Pros and Cons of Purchasing Used
Pros
The price is a huge advantage when it comes to purchasing used equipment, as machinery depreciates quickly over the first few years from it being manufactured. Purchasing used machinery means the previous owner or owners have absorbed the greatest depreciation costs.
Although it is speculated that used machinery experiences more breakdowns, most suppliers perform inspections. As used machinery dealers we ensure all our equipment is inspected prior to shipping to our customer so that they can buy in confidence that there are no malfunctions or issues.
When you purchase used heavy machinery you are also gaining peace of mind that the product has been tried and tested. New equipment will have all of the latest technological updates which can help make life easier however they can also create more problems as the more features it has the more can go wrong.
As previously mentioned, when purchasing new you are purchasing the latest technology updates which means the machinery comes with a lot more features to get used to. Although these advances may help certain aspects of the tasks, they may also over complicate them when it is not always necessarily required. When using the newest model, the systems are all interlinked and if one fails this could lead to the full machine breaking down. If the projects ahead do not require the latest technology, then there is no need to push your budget when you can save the money for other areas.
The inventory of used equipment has grown massively, meaning buyers have a lot more options depending on what they require. You should not struggle when it comes to finding exactly what you need. When it comes to new machinery the options are more limited and for a greater price.
You can increase your fleet without overspending on the budget, in doing this you'll be able to accept more projects as you have the mandatory machinery. Whereas when purchasing new it's going to mean building inventory can be slower therefore taking on more work won't be as feasible as quickly.
Your insurance costs will decrease as the used heavy equipment is lower in value than new therefore you pay lower insurance premiums. When you have a new machine the insurance companies incorporate into their assessment what the cost to replace this equipment would be even if it is depreciating in value, meaning higher insurance costs.
Cons
Make sure you are doing your research when it involves purchasing used machinery as the dealer may not be reputable and you may receive goods which are not what was stated. As used construction equipment suppliers we are aware that there is fraudulent activity within the industry, however we pride ourselves on our customer care before and after the sale has completed, giving our clients complete trust and confidence in the purchase.
The usage previously may alter the performance of the machinery depending upon the age and the amount of hours it has been used for. If the hours are high, then you could be more likely to face malfunctions or breakdowns.
The lifespan will be lower than a used machine in comparison to a brand-new machine therefore it is important to consider how long you want the machinery to last.
Pros and Cons of Purchasing New
Pros
One of the advantages of new construction machinery is that you are sure how the machinery has been used, meaning you know that it has not been under any stress and pressure from previous owners.
Construction sites can be unpredictable, and the machines may be overworked when there if a tight deadline to meet, therefore having warranty on your machinery can give you great peace of mind.
If you need something custom ordered for a specific job, then it is likely you can only have this created for you, meaning it would have to be brand new.
You should experience fewer breakdowns as the equipment is fitted with the latest technological advances. This should also mean the machine is more efficient as it will use the new features to complete the task in the quickest and most effective way.
When owning new equipment, it is believed this gives your company the view of being more professional than if you had used. Newer, cleaner machinery can give the customer of the project's confidence in your company's brand. In comparison to owning used machinery which has wear and tear, this can give customers doubts in the ability of the equipment and overall your business.
Owning new equipment may improves the safety of your business, meaning you are less likely to have to pay out for any injuries that may occur. Up to date machinery should make the workshop as safe as possible.
Cons
The price is the biggest downside when it comes to the purchase of new machinery, usually the full cost is required upfront. This is not always an option when the budget is limited, which means it could leave you short in other areas of the budget.
Another issue is the huge depreciation new machinery experiences in the first few years, meaning you are losing money as soon as you have purchased the equipment.
New equipment is the most up to date version of machinery available therefore you are stuck with dated machinery, it will not be possible to update to the latest version as there will not be one.
---
Omnia Machinery is the industry expert in used construction equipment and a trusted Omnia Machinery is the industry expert in used construction equipment and a trusted machinery trader. We stock a wide variety of quality used construction equipment to suit many different jobs such as cranes, road equipment, quarry, earthmoving, piling, drilling and underground mining. We provide our customers with all information and pictures with their quotation before any sale is agreed. From inspections to shipping, we are here to support you through every step of the transaction and keep you informed throughout the whole process enabling you to purchase in confidence. Contact us today with your machinery requirements.