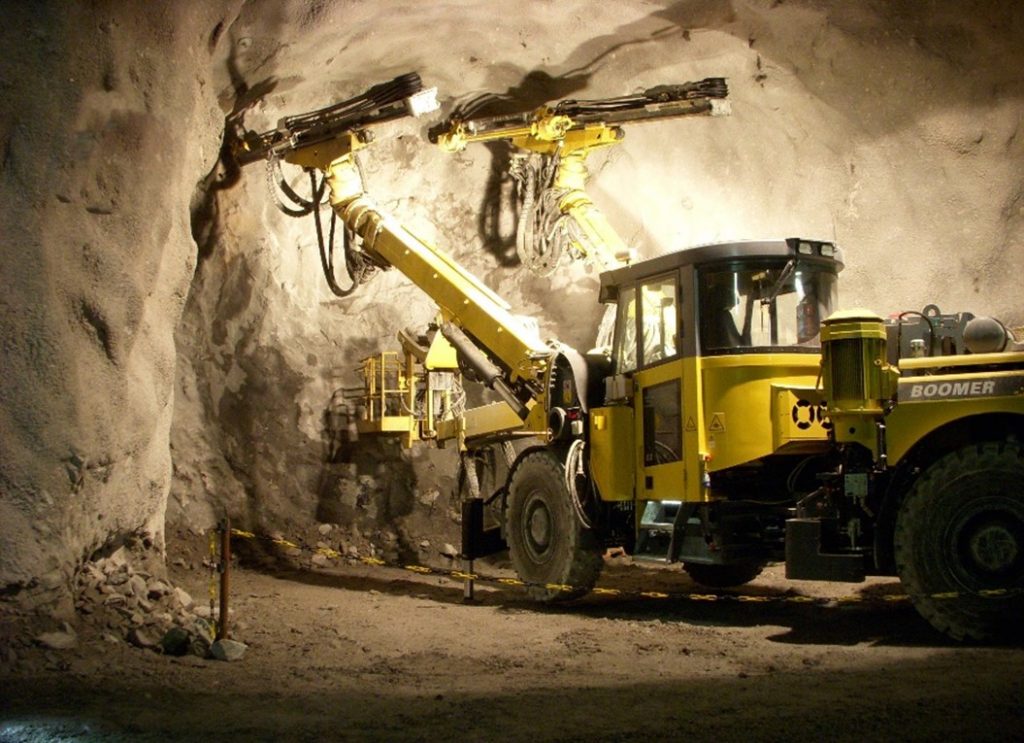 Rock drills are a prevalent machine across the construction industry and are used in various applications such as mining, digging wells, preparing foundations and rock and mineral excavation. Rock drills are designed to make it easier to drill through large and vigorous rocks that may be complicated to breakdown by manual labour. Pneumatic rock drills present themselves as a popular and extremely hard-wearing piece of machinery and are required to be incredibly durable in order to blast apart rock surfaces so they are able to fit into a crusher.
---
History of Rock Drilling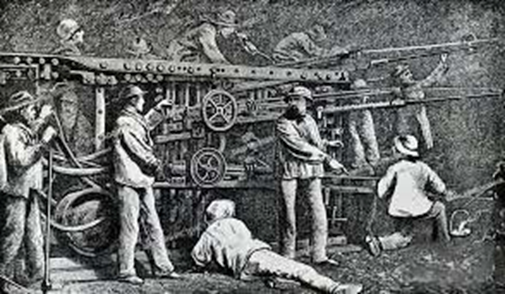 In the earlier days of underground mining, manual drilling was the most common method. One man would rotate the drill, whilst another man would swing the hammer to knock into and breakdown the rock. Most advances in rock drill technology have been developed by miners.
Arguably, the first rock drill was invented by American J. J. Couch in 1849 in Philadelphia. It is said that the 1850's Mont Cenis tunnel (between France and Italy) and the 1860's Hoosac Tunnel (in Massachusetts, USA) produced a vast number of innovations in rock-drilling equipment, with the invention of the compressed-air drill. A notable improvement on the original prototype occurred in 1870 by C.H. Shaw, a machinist from Denver. His development featured a piston and drill rod separated from each other, like those we use today. In 1898, Atlas Copco, one of the leading rock drill manufacturers, produced their first ever drill driven by compressed air.
What are Rock Drills used for?
As mentioned previously, rock drills are used throughout various different processes and jobs within the construction industry. Rock drills are used at the start of the mining process to drill holes into the rock, in which explosives will later be charged and detonated in a planned sequence. Although they can also be used rock excavation, their key tasks mainly are digging wells, preparing foundations and mineral exploration.
Below are the three most common rock drilling methods:
Top hammer drilling is primarily used in construction, mining and quarrying of rock materials. With top hammer drills the hammer produces a percussive force on the drill rods or tubes, which is transferred to the drill bit. Made up of a long rod known as a drill string which is attached to the end this is hit by a drifter (hammer) to break the rocks. One advantage of the machines required, they are often cheaper than DTH or rotary rigs and are readily available.
The down-the-hole (DTH) method is usually used in the oil and gas industry, on construction sites, in the mining industry (blast hole drilling) and drilling water wells. The machines used are made up of a drilling hammer at the bottom of a drill string. As the drill string rotates slowly, the drilling hammer is pushed into the rock continuously. The DTH drills are thought of as having a number of advantages upon the other alternatives such as rotary. Among these unique advantages are capable of drilling in almost all ground conditions, easy to maintain, creates minimal dust emissions, choice of hole diameters and cleaner more accurate holes. This drill is often the most suitable choice for projects in cities and populated areas as they product a lot less noise and vibrations in comparison to other options.
Mainly used in underground mining the rotary technique is required to drill boreholes in a range of diameters. The drill bit is rotated against the bottom under a heavy load, breaking the rock by compression.  Suitable to adapt for use at any angle this machine has a number of advantages which makes it a great choice for most construction sites. Some of the benefits include the speed, the accuracy, the high results produced and many more. It is believed the Egyptians used a method similar to this as far back as 3000 B.C.
---
Omnia Machinery provides a number of the largest manufacturers of rock drills available, including Atlas Copco, Sandvik and Tamrock to name just a few. Our expert team has a great deal of experience shipping Atlas Copco rock drills as far as Africa and Asia, and so with us, you can buy with confidence that you are dealing with an industry specialist. If you would like any further information on our Piling and Drilling machines, be sure to contact us!