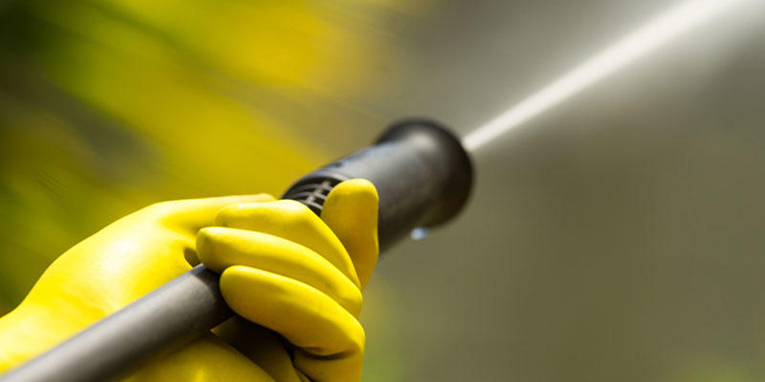 From construction to agriculture, many different industries rely on heavy equipment on a daily basis, and it is an extremely important asset for many companies. Prices are higher than they have ever been, so now is the perfect time to sell what you no longer require. When you have decided you are ready to sell you must consider a lot of factors, one being the value of your fleet and of each machine. You want no bumps, scratches or faults pushing the value down. So, a great way to prevent unnecessary maintenance on your large construction equipment is to keep up with cleaning. Your fleet is out in all weathers every day and over time dust, dirt, grime and grease can build up and create malfunctions. To avoid this, you must clean your machinery.
---
3 Simple Steps
Separate your Equipment Part by Part
It may be an easier task if you dismantle the machine and clean them separately. This not only gives the equipment a deeper clean but also makes it a lot easier to reach those hidden spots.
Hot-Water Pressure Washer Required
A clean machine will operate much more efficiently as no build-up of dirt is adding friction to the moving parts. Using warm, soapy water is not enough to remove dust or grime adding weight and pressure to your equipment. There needs to be a concentrated force of high-pressured water that can loosen up the muck that has been caked on over time. make sure that you're using a hot-water pressure washer at the right pressure to clean your equipment correctly.
Create a Schedule
The more often you clean the easier it becomes as there is less of a build-up. The best idea would be to create a schedule by which cleaning is carried out regularly. The time you spend doing this will be time saved from a breakdown that may occur if you do not keep it free of dirt and grime. It can also be easier to spot any faults whilst cleaning, so you are able to fix any issues that bit sooner!
---
Benefits of Cleaning
Clean equipment keeps cooler than mud-caked and grease-soaked machines. If you want to keep your heavy machinery running you must regulate the heat, overheated equipment has a shorter life cycle. Hot machines can break down in mid-operation, which then has a domino effect on other machines and workers in the production chain.
Downtime is reduced substantially by cleaning. It saves not only wasted time but wasted money as repairs can be pricy.
As mentioned previously cleaning can give a great opportunity to inspect for potential problems. Especially when taking the machinery apart issues can be exposed and repaired before becoming a bigger problem.
Keeping your machinery clean, tidy and free of rubble enhances the safety of the operator and the work crew. Equipment failures can cause serious blow-outs of high-pressure oil or a dangerous voltage, so it is always best to ensure the risk of this is kept to the minimum.
When your project is finished and the machinery you have no longer requires a clean fleet make a loud and positive statement.
---
What you need
Personal safety must be taken seriously, construction machinery and heavy-duty cleaning equipment can be hazardous. Your workforce involved in the cleaning must be protected with:
Full-length coveralls – covering all of the torso, arms and legs.
Protective footwear – commercial rubber boots with anti-skid soles and toe protection.
Face and eye protection – Full face shields are favoured.
Gloves – rubber or latex protects the hands best.
There is no better way to remove the grease, grime and dirt built up on your equipment than with high-pressure water. The force not only washes away tough stains but is able to get into tight places that are impossible for hands to reach.
Properly constructed wash pads and racks must be built with a water containment and recycling systems as the pad should be self-contained and enclosed to prevent wash water and all its pollutants from escaping into the outer environment. There are laws in place which prohibit contaminated construction equipment washings from entering open surface and groundwater reservoirs.
 Water alone is usually not sufficient enough to remove the muck from your equipment. You may require a degreasing solution or washing detergents which break the bond between dirt and host objects.
---
Purchasing heavy equipment is a huge investment, so you will want to make sure that you receive the highest ROI possible by extending your equipment's working lifespan to its maximum limit. Be sure to keep your machinery at its best by following a schedule of cleaning and maintaining it.
---
Omnia Machinery is an industry expert in used construction equipment and a trusted machinery trader. We stock a wide variety of quality used construction equipment to suit many different jobs such as cranes, road equipment, quarry, earthmoving, piling, drilling and underground mining. We provide our customers with all information and pictures with their quotation before any sale is agreed upon. From inspections to shipping, we are here to support you through every step of the transaction and keep you informed throughout the whole process enabling you to purchase in confidence. Contact us today with your machinery requirements.