There are several risks on any construction site that can lead to serious injury or sadly death, safeguarding against these hazards is crucial to any site manager. It is reported that in 2019 workers aged 25-34 were the most likely to suffer an injury on the job. Certain accidents are more dangerous than others, the Occupational Safety and Health Administration (OSHA) has investigated each threat and reported which are the "fatal four". These hazards account for 60% of deaths in the construction industry.
---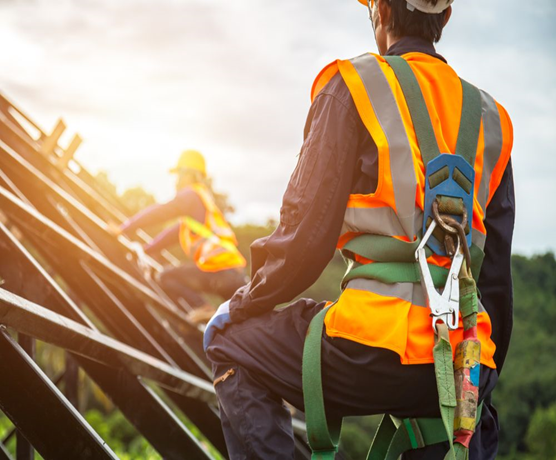 Fall – 381 deaths, 39.2% of construction workers killed that year.
Falls are the main cause of injury or death on a construction site. When staff are working up a height, on scaffolding, on ladders or roofs there is substantial risk involved. That is why it is so important to minimise the possibility of this occurring by ensuring you take the following steps:
Wear harness and line, safety nets, stair railings and handrails.
Install guarded rails.
Cover or guard holes which workers can fall into.
Keep the area tidy to avoid tripping over.
Make sure work is planned and organised before project begins.
Prepare the area correctly before work starting.
Make sure employees are height competent.
Train staff.
Site inspections
---
Struck by object – 80 deaths, 8.2% of construction workers killed that year.
Falling objects are the second most dangerous when it comes to construction, this type of hazard can occur if a handheld tool rolls from a height or a worker is struck by machinery or large loads.
Provide proper PPE – hard hat, high visibility wear etc. at no cost to workers.
Train staff.
Ensure supervision to always on-site check safety regulations are being followed.
Confirm all machinery is working at it should be.
Inspect the scaffolding before climbing to ensure it is safe and secure.
Maintain clear eye contact with machinery in operation.
Do not leave equipment up a height unsupervised.
Do not carry more than the machine or you are capable of.
---
Electrocutions – 71 deaths, 7.3% of construction workers killed that year.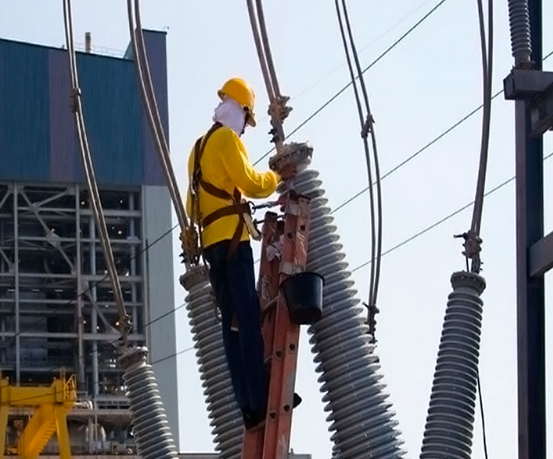 Burns and electrocutions are the most difficult injuries to treat, and they come with the risk of permanent damage to the body. Fires or explosions can also be caused by electrocutions, making it critical we take steps to avoid this happening.
Ensure the workplace is organised.
Keep a safe distance from power lines
Use protective clothing
Guarantee everyone on site knows where the electricals are on site.
Power down machines no longer in use.
Identify all electrical hazards in the workplace
Check all machinery is working as it should be before use.
Be aware of any overhead lines when operating equipment.
Do not overload any outlets.
Do not use electricals when they or your hands may be wet.
---
Caught in and between an object – 50 deaths, 5.1% of construction workers killed that year.
These kinds of accidents can differ from a worker being trapped in between two pieces of equipment, collapsing trenches and cave-ins to name a few. They often occur suddenly and can cause lifelong injuries.
Inspect your surroundings. Confirm you are safe to move or move any objects.
If necessary for each specific project, install barricades.
Provide the correct PPE at no cost to workers.
Never carry more than you can manage.
Ensure training is always up to date and being maintained on site.
Ensure only the qualified operators are manning the machinery.
Check machinery in turned off before undergoing any repairs or checks.
Before crossing the path with any machine operators ensure it is safe to do so.
Never wear lose clothing or have anything on your person that may get caught in machinery.
---
Other dangers to consider:
Noise – Construction sites are not the quietest of workplaces, excessive noise may cause injuries to hearing drums which can lead to long term damage.
Asbestos – There is estimated to be 500,000 public buildings across the UK that may contain asbestos, which if disturbed can cause lasting impacts to the lungs.
Airborne Fibres – Another risk to the lungs is the dust and fibres which are in the air they work in; this has the danger of leading to respiratory diseases.
---
---
Omnia Machinery is an industry expert in used construction equipment and a trusted machinery trader. We stock a wide variety of quality used construction equipment to suit many different jobs such as cranes, road equipment, quarry, earthmoving, piling, drilling and underground mining. We provide our customers with all information and pictures with their quotation before any sale is agreed. From inspections to shipping, we are here to support you through every step of the transaction and keep you informed throughout the whole process enabling you to purchase in confidence. Contact us today with your machinery requirements.