Have you every wondered how we are able to move heavy plant machinery across countries and continents? There are various methods available for you to choose from dependent on your requirements and the machinery you want to transport.
Before organising the shipment of your plant machinery, its important to consider what documentation is required. Certain countries have strict rules when it comes to having the correct documentation for importing goods. Any mistakes made when preparing the documents can be costly and timely when the machine arrives.
Usually, when shipping heavy machinery you may need some of or all of the following documents: Proforma Invoice, Commercial Invoice, Packing List, Certificate of Origin, Shippers Letter of Instruction, Bills of Lading, Letters of Credit and Pre-Inspection Reports.
When moving a machine from one country to another, there are a number of important decisions to make. Most cases involve machines being shipped by sea freight or road. Some smaller construction machinery can be moved by plane but this can be expensive. Below are the four main options available when deciding how to ship your machinery.
---
1. Container Shipping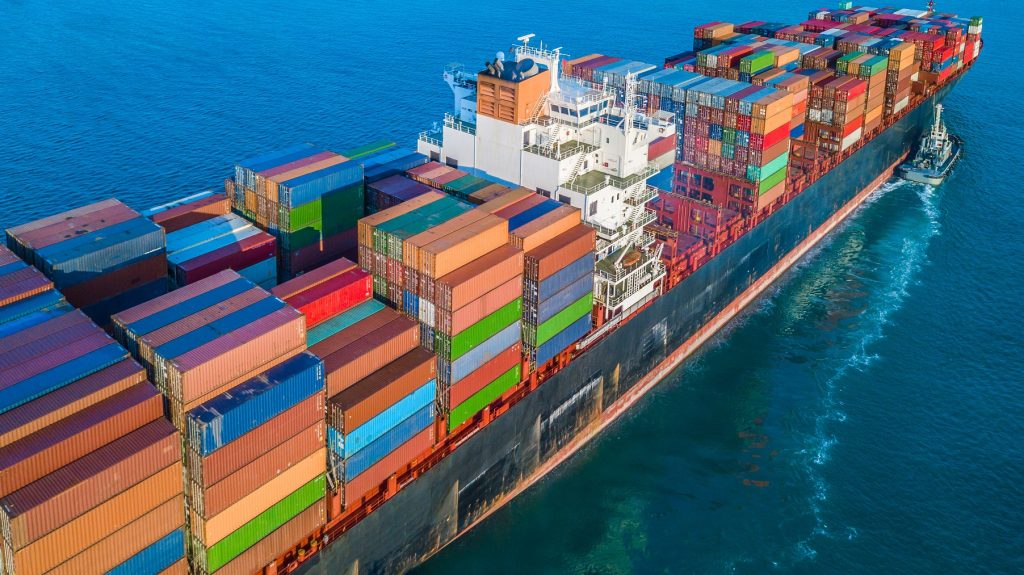 Container shipping is often labelled as the safest method of transportation for your plant equipment. This method allows for easy loading and unloading of freight that is conveyed in standard 20ft or 40ft containers.
This method may not be suitable for large machines as it may not fit into the standard size shipping containers. In some cases, large machines can be disassembled in order to make the machine splitable into various containers.
One downside to this method is that transit times can be unreliable due to de-routed ships which could cause delays with your shipment.
---
2. Lift-On/Lift-Off (LoLo)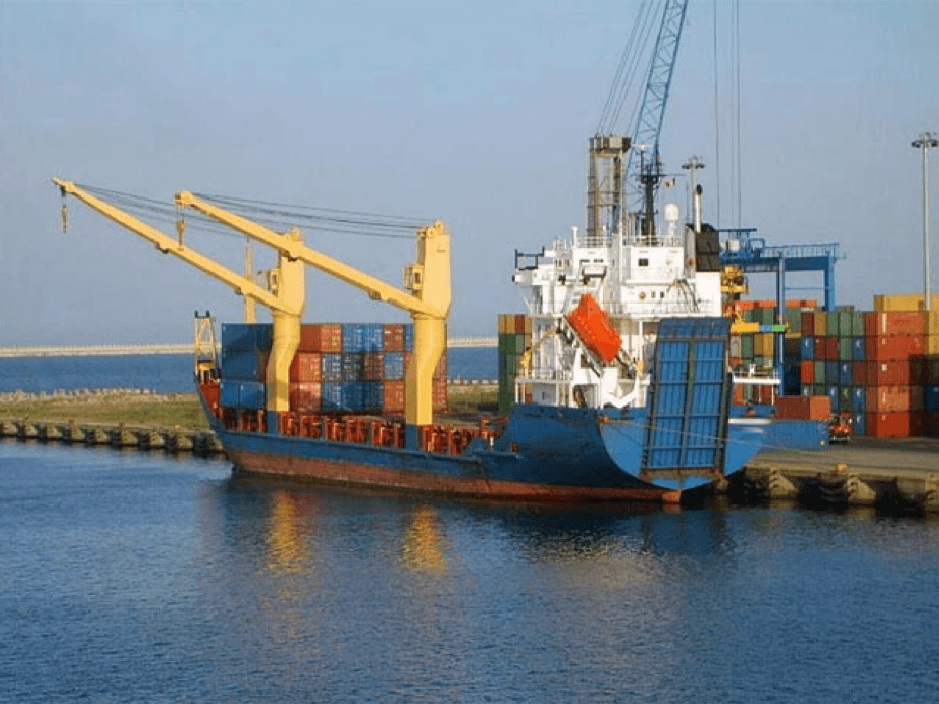 Lift-On/Lift-Off (LoLo) shipping is a traditional shipping method whereby the cargo ship is mounted with a crane that is used to lift your used machinery onto and off the appropriate shipping carriage. The benefit of this method is that your equipment can be left assembled during shipment.
One issue that could arise is that all machinery has to be thoroughly cleaned and inspected prior to shipment. If the machine arrives to the departure location and has not been cleaned to the hauliers requirements, your equipment may be denied of shipping until it has been thoroughly cleaned.
---
3. Roll-On/Roll-Off (RoRo)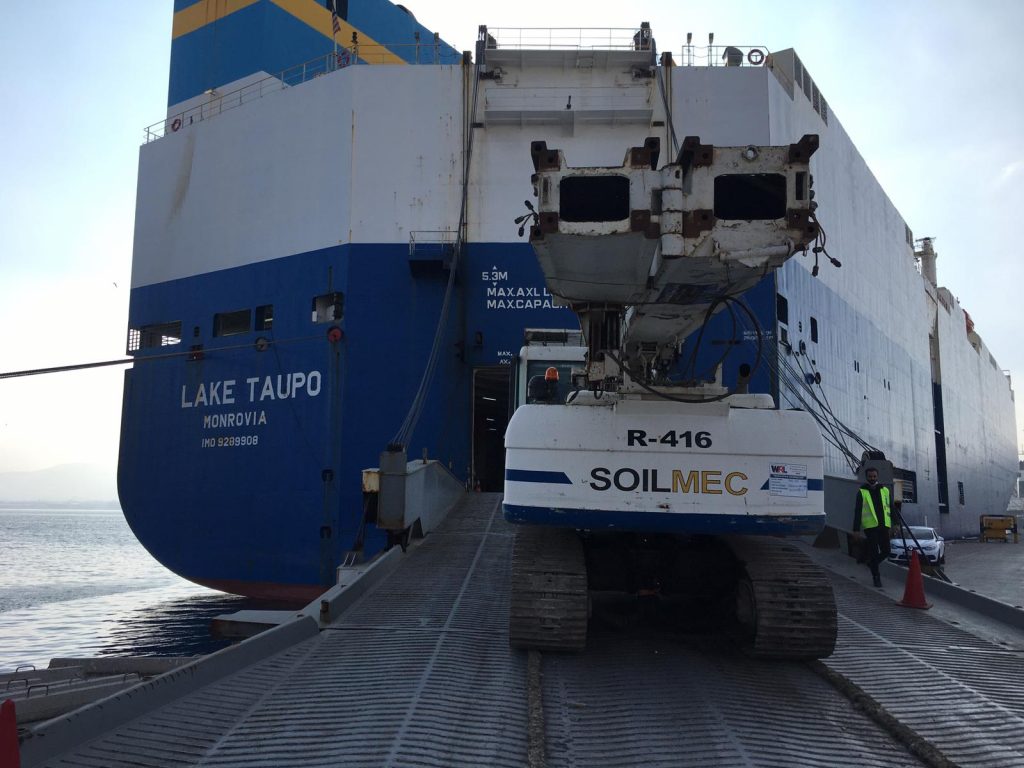 Roll-On/Roll-Off (RoRo) shipping is when the machine can be driven on to the preferred shipping application, whether that be trailers, containers or ship decks. RoRo is only available for wheeled or tracked machines that can be 'rolled' on to the transportation vessel. This method is the preferred option by forwarders as most shipments do not require disassembly. With RoRo there is little risk of hidden costs and charges.
Similarly to LoLo, all machinery must be thoroughly cleaned before departure and this could result in delays if the freight company believe the cleaning is not up to standard.
---
4. Road Transportation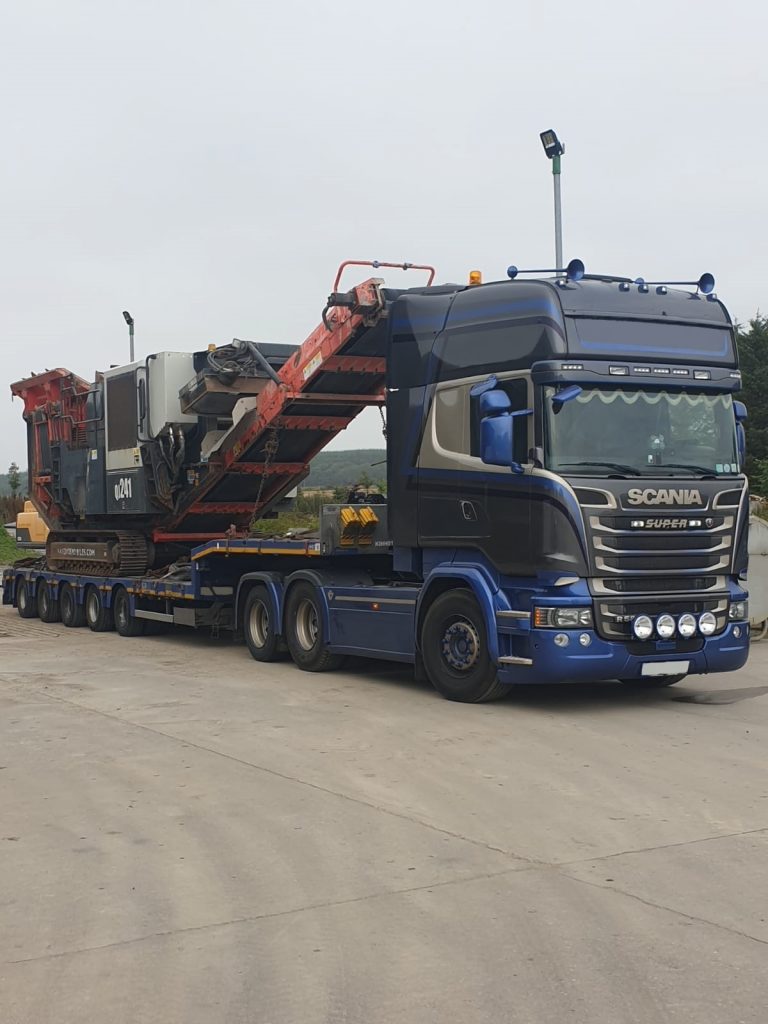 Road transportation is commonly used when the final destination is closer and can be reached by road, which can often be much cheaper than sailing costs. Dependent on the end location, this method can sometimes be quicker than traditional shipping transit time.
One thing to bear in mind with this method is height restrictions and weight limits on certain roads. The route must be carefully calculated before departure to give the quickest route and the most accurate transportation time.
Within some European countries, permits may be required to transport larger machinery. Therefore, its essential to ensure that these are available before departure. In some cases, some routes may still require short sailings to keep the transit time as short as possible.
---
Why choose Omnia Machinery?
Omnia has an extensive network of forwarders and carriers that allow us to offer you a competitive price and a stress-free solution to your shipping needs. Having experience in shipping heavy plant equipment to numerous places around the globe, we can help with all of the above plus much more.
When shipping your machinery, marine insurance is vital. Especially when being trans-shipped through a number of ports and vessels. Any damage can have big repercussions and your insurance will cover this for you should any incidents occur. There a number of types of insurance and it is important to ensure you have the correct one, which Omnia can help you organise.
Machinery shipping can become problematic when not managed properly. Everything from checking the machine has been properly cleaned, keeping on top of haulage companies delivering on time, to discrepancies with weights and dimensions can cause you to miss shipments and potential deferment at port. We can take complete control of the shipment from your site to the destination, giving you peace of mind that your machine is in capable hands.
Omnia will ensure your machine is delivered from the yard to port as quickly and promptly as possible whilst keeping you updated throughout the whole process.
Get in touch with us today for a free quote!