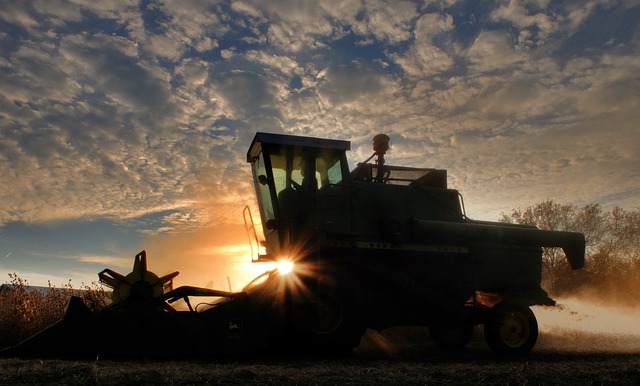 The amount of plant machinery available to purchase is vast, and with a number of specialist machines and equipment available across numerous sectors, it can be a little bewildering knowing exactly what you need for your project needs and some of the processes involved.
Our expert team here at Omnia Machinery have compiled an easy-to-digest guide on FAQs you might encounter in your industry, be that construction, quarrying, mining, farming, forestry or other.
Why is heavy machinery called 'plant'?
What remains a mystery to many is, why exactly is heavy machinery often referred to as plant machinery? The term 'plant' used in the context of a factory, manufacturing or construction site, derives from the Latin term 'plantare', which means to "fix in place".
Quite simply put, a factory (or plant) is a huge structure which cannot be moved, hence it's "planted" in place. Plant machinery relates to the heavy machinery used in or around these factories and sectors.
So now we've covered the origins of plant machinery, what are its categories?
What are the categories of plant equipment?
Heavy equipment can be separated into 18 different subdivision categories, each of which is comprised of various different types of plant machinery:
Articulated – Includes articulated haulers and articulated trucks
Backhoe – Consists of backhoes and backhoe loaders
Compactor – Is comprised of soil stabilisers and soil compactors
Excavator – Includes standard excavators, dredging, bucket-wheel excavators, amphibious excavators and compact excavators among other machines
Grader – Graders are also referred to as road graders or motor graders
Highway – Comprises of different categories of dump trucks
Hydromatic Tool – Includes the likes of ballast tampers, pile drivers and rotary tillers
Loader – Includes standard loaders, wheel loaders and skip loaders
Material Handler – Concerns the likes of cherry pickers, cranes and forklifts
Mining – Consists of mining trucks and tractors
Paving – Includes road pavers, road planers, cure rigs and compactors among other equipment
Pipelayer – A type of construction equipment also referred to as a 'sideboom'
Scraper – Features standard scrapers and wheel tractor scrapers
Skidsteer – A skid steer loader
Timber – A category comprised of harvesters, skidders and feller bunchers
Track Loader
Track-type – A category including tractors, bulldozers, snowcats and track excavators
Underground – Comprises of road header machines, rock drills and underground mining equipment
How can I be sure that your plant machinery is in good condition?
At Omnia Machinery you'll receive our Omnia promise, that each and every one of our machines are tried and tested meticulously and complete with the vehicle's model and year of registration, ensuring that our customers can buy a high-quality of equipment with confidence.
Your machine is guaranteed to arrive in full working order and ready to be put to use on your project right away. We strive to provide the best buying experience possible and encourage you to view all of our plant machinery before purchasing, you are even able to use your own tech team to check that the machinery is to your exact standards.
How do I know that the machine's hour clock is correct?
Here at Omnia we only purchase plant machines with full history to prove the pedigree of the machine. Our expert team fully inspect each product and its records, providing our customers with an accurate record of the machine's total operating hours so that you're sure exactly what the machine has been operating for.
Now I've chosen my plant machinery, how can I have it shipped to me?
Not only do our fantastic team here at Omnia Machinery take care of all your equipment's checks and records, but we'll also organise the shipping for you too.
In 2018 we shipped our high-quality machines to 27 different countries across 5 different continents. We're experienced on a global stage, and we are well-versed in taking care of every aspect of documentation, insurance and logistics to ensure a quick and hassle-free shipping process, always keeping you informed with your purchase's progress along the way.
Should you have any other queries regarding our plant machinery or our processes here at Omnia Machinery, please do not hesitate to contact us or speak to our friendly team who are just a phone call away on +44 (0) 1642 332612.