We are proud to showcase our new innovative app which we have created with our customers in mind. We wanted to make it as simple as possible for anyone who may be interested in buying or selling machinery. Our easy-to-use app has two sides depending on your requirements. Whether you are in the office, on-site or travelling our app is on hand and ready to use. It is free to download and will send you regular updates and news!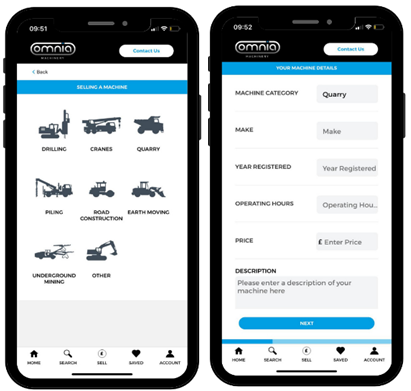 Selling
dfadfdsf
dfadfdsf
Navigating through the selling section is very straightforward, you simply click sell which will bring you to the category section. You then select from the choices which relates best to the machinery you are selling. This will reveal our enquiry form, which is effortless to complete. We just need some information about your equipment, the more the better as buyers do prefer to know all aspects of the machine before purchasing. We then ask for a short description, does your machine includes accessories, if so let us know.  
---
---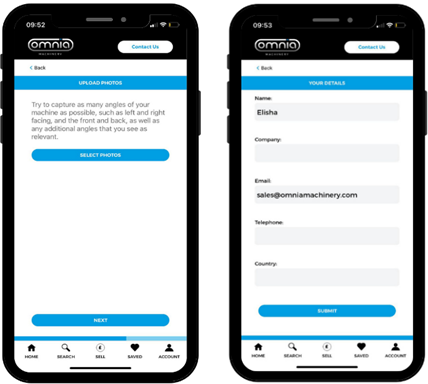 dfadfdsf
dfadfdsf
The next page requests images of the equipment. It would be great if you could get all angles and any important features of the machine. Upload as many as possible, again the more the better!
Now we know all about the machine you are requesting to sell, we just need a couple of your details. Most importantly we need to know your name, number and email address so that we can contact you in future. We will need to contact you when there is any interest in the machine or for any additional information we may require before uploading it to our website.
---
---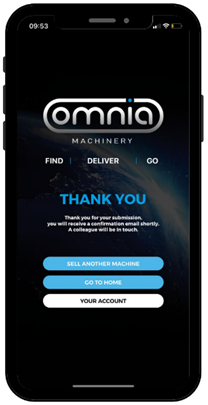 dfadfdsf
dfadfdsf
dfadfdsf
Now that you have submitted your request to sell with us we just want to say a huge thank you for choosing Omnia Machinery. We are industry experts in used construction equipment and a trusted machinery trader. From inspections to shipping, we are here to support you through every step of the transaction and keep you informed throughout the whole process enabling you to purchase in confidence.
Do you want to sell with us via our app? Then enquire now!
Available to download from the Apple Store and Google Play.