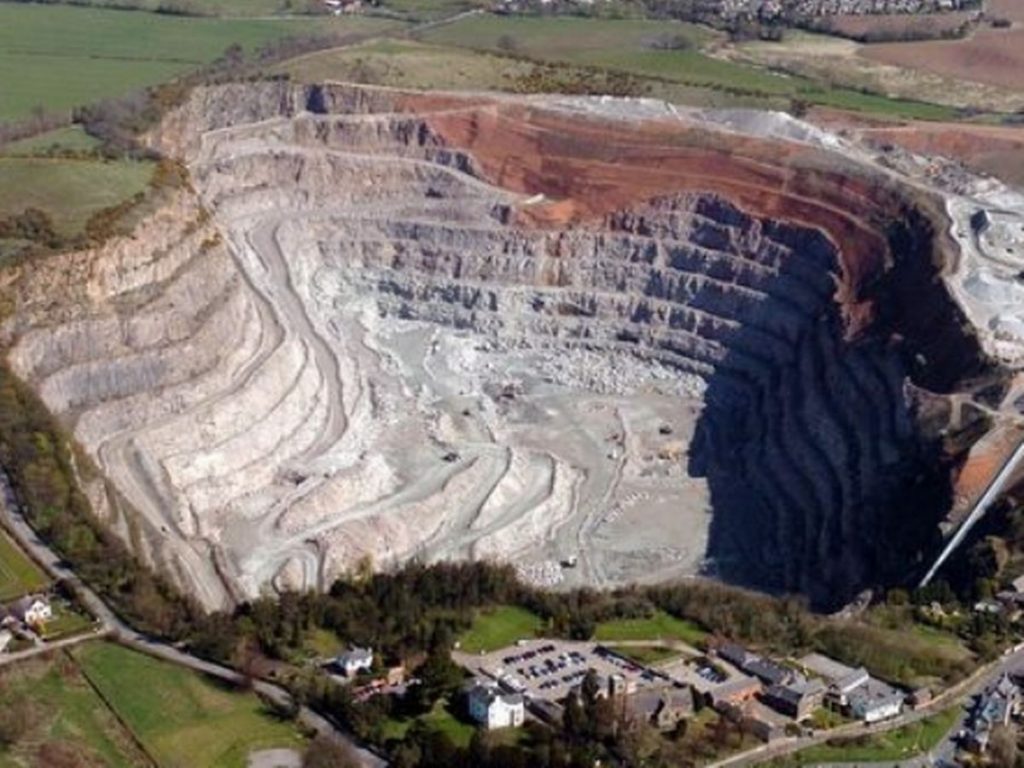 Quarries are used to extract stone, gravel, sand, limestone, granite or other minerals from the Earth's surface to be used within the construction industry. Quarries play an essential part to our everyday lives as the materials extracted are used to build roads, buildings, footpaths, bridges and other structures across the globe. The majority of our built environment is formed from raw material that have been extracted from the Earth's surface.
Below are some interesting facts you may not already know about quarrying:
Ancient Egyptians built the Great Pyramids with huge limestone and granite blocks cut by hand from local quarries.
As of 2021, the worlds largest granite quarry is found in Mount Airy, North Carolina, USA and is the size of 66 football fields – it can even be seen from space!
Currently, more than 4 million people work on quarries across the globe.
It takes around 110 tonnes of aggregates to construct a new average-sized home.
It is estimated that there are around 500,000 quarries worldwide.
The first mechanical rock crusher was invented and put to use in 1857 by inventor Eli Whitney Blake and was known as the 'Blake Jaw Crusher'.
Granite, one of the most popular types of stone used in architecture, is one of the hardest substances in the world. The only other material that is harder than this natural stone is diamond.
Creating one kilometre of road that is 10 metres wide will use over 500 lorry loads of crushed aggregates.
Many disused quarries, once they have been made safe, are used to create natural habitats for wildlife and sometimes for leisure purposes such as campsites.
Quarrying must be carried out close to where the extracted materials will be used. This helps to keep transportation costs low and reduces the environmental impact.
---
Here at Omnia Machinery, we offer a wide range of quality used quarry equipment such as Jaw Crushers, Cone Crushers, Impact Crushers, Screeners and Shredders. We offer machinery from the leading manufacturers such as Sandvik, Kleemann and McCloskey. As with all of our heavy equipment, each machine is thoroughly inspected, tested and serviced before shipment, ensuring you're supplied with only the best for your project. Browse our quarry machinery here.