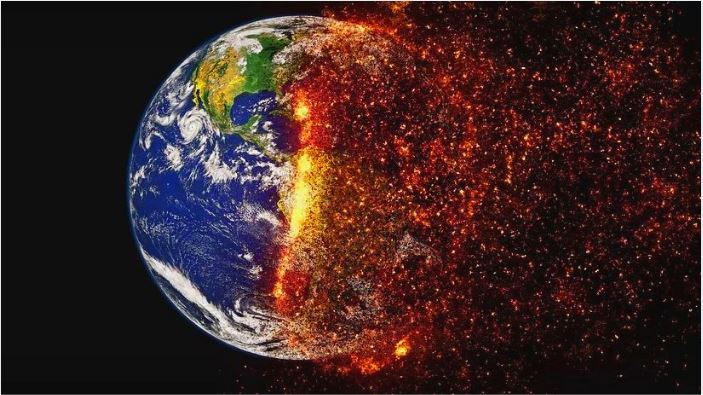 What Is Global Warming?
Global warming is a long-term rise in the average temperature producing long-lasting damage caused by high emissions, noise pollution, not recycling materials correctly and many other factors. This is affecting the Earth's climate system and if we don't do something by 2025, it will be too late.
Evidence Global Warming Is Getting Worse
Based on the events taken place over the past five years, we recognize that our global climate is rapidly warming and becoming increasingly uncontrollable and is now at a dangerous level. A recent occurrence in Australia with the bushfires has become an eye-opener for millions of people around the world. Urgent appeals have been created so people can donate money towards the firefighters, help support families who have lost their lives in the battle of the bushfires, clothing, bedding as well as food, temporary accommodation and helping injured animals.
Over the past few years, there are more and more natural disasters occurring and they are becoming more violent. If we don't act on it immediately by reducing our global fossil fuel burning behaviours our global climate will rise at a fast pace.
Largest Global Problems
Water pollution (Plastic, oil, faeces, general rubbish)
Air pollution (Vehicle fumes, fossil fuel power plant, construction activities, gas from industrial plant and factories)
Food and resource depletion.
Overpopulation
Increasing in natural disasters (Floods, Tornado, Hurricane, drought, cyclone)
Increasing deforestation (Permanent removal of trees to make room for something else)
Loss of biodiversity.
Rising sea levels (Sea level will rise 1-4 foot by 2100)
Increasing global health crises.
Increasing the earth's temperature.
Increase in droughts and heatwaves.
The Arctic to become ice-free.
Increase in animal extinction.
How The Construction Industry Is Harming The Environment?
Most industries have some sort of impact on the environment. The construction industry has a significant impact. According to some studies, construction is responsible for up to 50% of climate change. Creating 50% of landfill waste as well as air, water, noise pollution and deconstruction of natural habitats. With natural disasters occurring more commonly every year getting more and more violent, it's more important than ever to find ways of protecting the environment. The UK government has made changes to the Climate Change Act 2008 to help become a low carbon country by 2050.
How Construction Companies Can Help
There's a wider environmental challenge for the construction industry to address in the upcoming years to become environmentally friendly. The actions construction companies need to take will make the overall process longer but the finished project will be rewarding as you're doing your bit to save the planet. Think about how much and what materials you're planning to use, make sure the machinery is eco-friendly and what procedures need to be put in place to reduce the noise and air pollution for people living and working nearby.
Eco-Friendly Building Design
In the design phase of any construction project, companies should be taking into account the environmental effects the project could have and consider eco-friendly alternatives. There are now more opportunities to choose from recycled or natural building materials that will produce less CO2. They should also be able to recognise if the materials they have chosen is durable enough for the building or structure that are building among other things such as its long term waste production and energy consumption needs. Companies have already found ways of renewable energy sources such as solar panels, smart appliances and HVAC systems. Even as much as strategically positioning the window to maximize the use of natural light.
4 Tips To Help Become A Greener Company
Noise pollution – Reducing noise as this is the most common complaint from people who live or work near the active area.
Upgrade machinery – Newer and more fuel-efficient model.
Air pollution – Limit the time of machines idling and making sure the machine has been maintained correctly.
Waste – Recycle or reuse materials rather than wasting materials which are filling landfills.
Overview
Climate change scientists have determined that if we fail to comply with the 2025 fossil fuel reduction targets 70-90% of humanity will die in as little as 30-50 years. Escalating global warming will become out of our control. This won't just affect humanity's survival possibilities but it will cause an ever-increasing threat to animals and other biological species as well. We need to act fast to decrease the chances of uncontrollable natural disasters and lower the average temperature to stop anything else from happening in the future.

For more information visit: https://www.joboneforhumanity.org/23151